Manufacturers of Thermoplastic Rubber Compounds And Wood Plastic Composite Profile
A VISION TURNED INTO REALITY
"The Ocean Thermoplastic Compounds and Ocean's Woodtec WPC have been developed by Mr. A. K.Pandey, M.Sc. (High Polymers), Diploma Plastics Engineer (Germany), the Promoter, who is a well known plastics technologist, with over 43 years of experience and qualification from Germany and our Continuous Interaction with South German Plastic Institute, FDDI and many leading companies in the world in the plastics field. Now we are once again the indigenous company tohave developed TPR Compounds in all grades, colours and shades conforming to the stringent International Standards. The result of our success is reflected from the list of our customers."
Innovation, planning and creation of products to meet the marketing and strategic needs of the customer is a job of professionals. Continually working in close collaboration with our customers, we have been able to build up professionalism based on the following philosophy of work.
The group has it's manufacturing base at four different locations spread over more than 2,50,000 sq. Ft. land area.
Quality Assurance and specification adherence are the hallmark of the company. About 250 employees support the company, which includes Engineers, Technologists, Machinist, Tool makers, Plastic Technologists and skilled Craftsmen expert in their field. We assure to establish strategic partnership with our valued customers assuring maintaining of all technical and commercial confidentiality.
Consciousness of eco-social responsibility we have invested in water saving systems, power conservation, load factor management and solar heating systems resulting into benefit to the organization and the mother earth.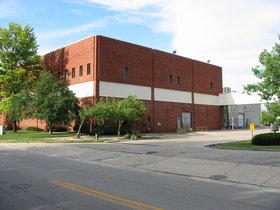 CREATE 'TAILOR MADE' PRODUCTS
Meeting the requirement of our customers means creating thermoplastic polymer compounds which allow the processors to obtain items with those technical and aesthetic characteristics they require but which do not force them to modify their technology.It is our capability for achieving the necessary standards, reliability and reproducibility of our materials and our attitude to improve constantly, the company's know-how in order to offer up-to-date information and services even in relation with safety and environment that gives us the leading edge.The continuous investment in highly qualified technicians, in work procedures, in logistics, in materials and in machinery puts us in a position to create and propose the most modern and sophisticated products and services which are at the forefront of the present technology.